A big(mouth) welcome back to Lost generally, and Charlie specifically! I was never a Pace junkie like some, but as Judah Ben-Hur would say, it's good to see you again, old friend...




One of my first theories ever about the show was that the Island might be haunted by the electromagnetic "ghosts" of people who die there. I'm pleased to see that, with the Beginning of the End, things seem to be coming back around to this supernatural scenario. Nor should this surprise anyone given that ghost stories like Turn of the Screw have been featured on the show. Darlton have, in fact, told us that the answers to the Island's mysteries lie at the boundary of the paranormal. One wonders, therefore, if the Bill Murray movie most relevant to Lost isn't Groundhog Day but rather Ghostbusters.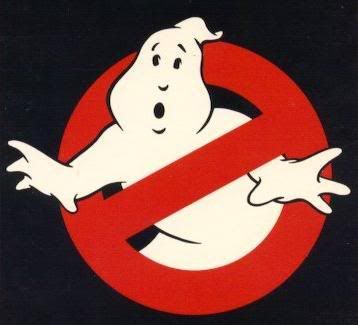 There's something about the Island that records and enhances the souls of dead folks. Jacob was presumably a psychic who died there and imprinted his mind on the Island like a kind of natural EEG. His powerful consciousness dominates the place, but there may be others similarly suspended in the Island's energy matrix. As a poster named DJ reminds me, Ben warned Jack that the crew of Not Penny's Boat would kill every "living" person on the Island -- a curious choice of qualifier. And people who died there (e.g., Ana Lucia, Yemi, Boone, and now Charlie) have reappeared in dreams and visions.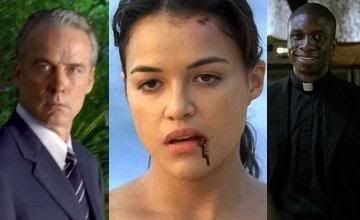 Here's the thing -- we've also seen the ghosts of people who *didn't* die on the Island. Ben saw his deceased mother, prompting Richard wonder where she died. But we know that Emily Linus passed away just outside of Portland. Christian Shepard presumably died in Australia, but Vincent, Jack, and now Hurley have all seen him on the Island. Even Yemi, may have died on the Island, probably wasn't himself post resurrection. During their final encounter by the Pearl, Eko admonished Yemi for speaking "to me as if you are my brother," implying that Smokey was merely faking Yemi's form.

I believe that Christian, Yemi, and Emily are all examples of Jacob at work. In the case of Christian and Yemi, I'm pretty sure Jacob used Smokey to snatch their respective bodies, which is why each has turned up missing on the Island. I'm guessing as well that Emily's appearance to Ben, Jack hearing Christian on the Hydra speaker, and Sawyer hearing the voice of Frank Duckett, were all actually Jacob tickling the subconscious of receptive minds. So are the surrealistic yet prophetic dreams experienced by Locke, Eko, and Hurley, among others. No surprise that all three seem strangely drawn to Jacob. These are his attempts to communicate...

And that raises still more vexing questions. Are *any* of the ghosts we see who they're really supposed to be? Are they *all* simply manifestations of Jacob? Some Solarian combination of Jacob, Smokey, and the memories of the individual? Is *that* how Richard was originally created? Perhaps most importantly, was that really Charlie who appeared to Hurley in the convenience store and at the mental institute? Hurley didn't seem to think so -- I'm pretty sure he was referring to Charlie's visit when he said "it" (i.e., the Island) wants them to go back. Which reminds me, the Schizophrenic Theory of Lost is long overdue for a rewrite...

Here are some other thoughts and questions that I had about the Beginning of the End:

* I alluded above to Stanislaw Lem's sci-fi classic Solaris, in which scientists studying a sentient planet are visited by physical manifestations of their memories. Interestingly, Jeremy Davis (i.e., the bearded dude) played Snow in Stephen Soderbergh's 2002 remake. I know Gregg Nations prefers Andrei Tarkovsky's original, but I actually think the remake is more faithful to the themes and philosophical outlook of Lem's book. Regardless, the influence of Solaris hangs heavily over this show. My whackadoo prediction: there will be a scene where Jack encounters Christian in the cabin and kneels before his father...

* I find it creepy that Christian Shepard still appears to be wearing the same immaculate white tennis shoes as he did in White Rabbit...

* Some note that one of Hurley's fellow mental patients saw the ghost of Charlie, concluding that the latter's appearance was different from Dave's. Personally, however, I'm not so sure. I have a feeling that Dave was the ghost of Libby's husband, and that he and Charlie are both examples of Jacob speaking through visions of the dead. Note how Charlie wasn't captured by the surveillance video just like Dave didn't show up in the polaroid. Mental illness often goes hand in hand with accounts of hauntings, as stories like Turn of the Screw suggest. Maybe Hurley's fellow patient sees dead people, too...

* Where the hell was Lenny when Hurley was playing Connect Four?

* Looks like if my theory about Ben working with Widmore is correct, the former has betrayed the latter, as well. Ben was sure quick to vacate the rescue area, so there appears to be no agreement with Widmore for amnesty.

* On that point, did anyone else find it odd the way Jack just let Ben go with Locke? Earlier, when Danielle suggested they leave Ben behind, Jack made a big speech about not trusting Ben...

* I found it interesting that Naomi was so quick to accept Kate's explanation for what Locke did. It doesn't add up...

* Why did Hurley lie about knowing Ana Lucia on the Island? Is this linked to the cover-story concerning the Oceanic Six? Did they lie to protect people who wanted to stay on the Island? Is that why the Oceanic rep asked Hurley if they were still alive?