In my recap of the Season 4 finale, I suggested that turning the Frozen Donkey Wheel moved the Island forward in time to early 2007, shortly before Jeremy Bentham's "reappearance." Upon further reflection, however, I've concluded it's more likely that the Island jumped ahead a mere ten months to October 2005, when Ben arrived in the Tunisian desert. What's more, knowing where Ben landed will be the key to finding the Island once again...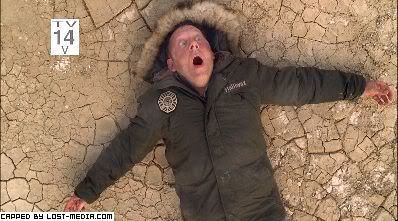 Let's begin by clarifying what Locke and Co. mean by "moving" the Island. Turning the Frozen Donkey Wheel transforms the Island into a giant time machine straight out of HG Wells. For those on the Island, the trip through time is instantaneous. To outside observers, however, the Island disappears until the rest of the world catches up in time, at which point it miraculously reappears. During the interim, the Island effectively ceases to exist in our world and cannot be accessed by anyone.




Here's the catch. When the Island jumps in time, the rest of the world continues turning, orbiting, etc. through space. The Earth will thus be in a different position relative to the Island when it reappears. If you have trouble visualizing what I mean, consider an analogy inspired by the comments of poster Wayne Allen Sallee. Due to the Earth's motion, the constellations you see from a given location tonight will be different from those you'll see from the same location in six months.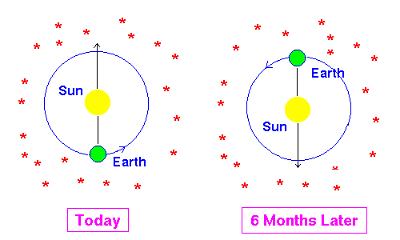 Why is this information useful to someone trying to find the Island? In the Mind of Magnus, I suggested that the Island is located on a wrinkle in spacetime or vile vortex connecting points on opposite sides of the planet (i.e., antipodes). Notice how Ben and the Dharma polar bear both landed in the Tunisian desert. Notice, as well, how the South Pacific is opposite Tunisia on the globe. My suspicion is that using the Frozen Donkey Wheel deposits one at the Island's precise antipodal point.




The polar bear skeleton is located at the antipode of the Island's previous location in the South Pacific. That's why Charlotte was so excited by its discovery. Ben's landing point, which is different from the bear's but in the same general area, is at the antipode of the Island's new location. The difference is due to the aforementioned movement of the Earth relative to the Island. That makes Ben invaluable to anyone looking for the Island. Like the man said, he always has a plan...