There are no red states, or blue states, only the Island: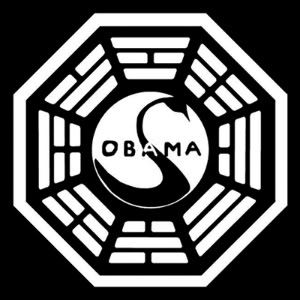 Graphic courtesy of the talented Mike Garrett of
Triple Point Studios
In all seriousness, I try not to be political on this blog, but something happened yesterday that transcends politics. Much like Barack, I'm a minority, the product of a mixed-race couple, one of whom was an immigrant. I owe everything that I am to the American Dream. Yet I used to secretly scoff when I overheard minorities tell their children that anyone can grow up to be President in America. Never in my wildest dreams did I think I'd live to see a black man elected Commander-in-Chief. Never have I been so ecstatic to be so wrong...
A few years ago, I went to see the film Legally Blond. As the closing credits rolled, I saw a little Latina girl applauding furiously as her immigrant father smiled and looked on, no doubt dreaming of his daughter's Crimson future. It's important that our children believe they can grow up to be anything they want to be, but that's not enough by itself. To become reality, adults have to believe the dream, too, or it inevitably gets deferred. That's why Barack Obama's election is so key. For the first time since I was a kid, I really believe, in my heart of hearts, that anything is possible in America.
Beautiful...