Unfortunately, I don't have time for a full recap this week due to work obligations. I'm confident you all everybody will find plenty to talk about without my usual three-dot thoughts. I do, however, want to share one whackadoo speculation I have about the origins of Jacob, then expand briefly on the possibility I raised in my
recap of the Variable
that our Losties will paradoxically cause the Incident by trying to prevent it.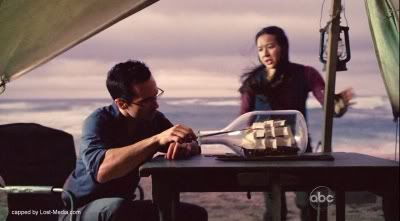 When Locke walks into camp with dinner, Richard is working on a ship in a bottle. My first thought was that Alpert's nifty craft project was a metaphor for the Island or maybe even the Black Rock. But then I remembered that
Ship in a Bottle
is the name of one of my favorite episodes of Star Trek: TNG. In it, a character from a holodeck simulation, Professor Moriarty, becomes self aware and engages in an elaborate ruse to transform himself into a real person.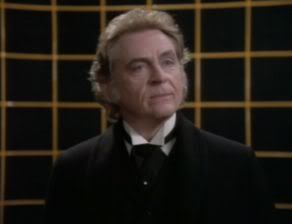 I suspect that Jacob aims to do something similar. Let's say the Island is sentient like planet
Solaris
and creates avatars of the dead to communicate with the living. Jacob may be one such avatar who became self aware and seeks to exploit the Island to reincarnate himself physically. Perhaps that's why Zombie Christian now occupies the Cabin and speaks for Jacob -- the former is the Island's attempt to reassert control over itself using this new avatar.
In fact, if you really want to follow me down the Whackadoo Well, consider the possibility that Jacob is fictional just like Dr. Moriarty. The precedents of zombies like Christian and Yemi suggest that Jacob is someone deceased. But what if the Island's ghostly patriarch is really the product of so many people believing in his existence? Maybe the Jacob avatar popped out of the Island's magic box like Hurley's imaginary friend
Dave
did.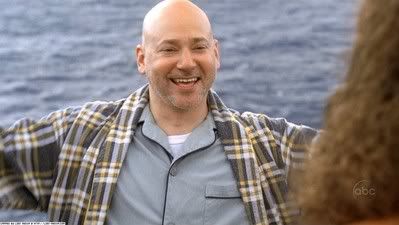 Many, myself included, have been struck by the seemingly circular origins of Jacob's influence on the Others. When Locke first invokes Jacob's name back in 1954, it's not entirely clear that anyone, including Richard, gets the reference. It's possible that Locke unwittingly planted the seeds of Jacob's legend himself. Like Richard's compass, therefore, Jacob may originally be one big
ontological paradox
birthed by the time loop we've witnessed.
I think the foregoing possibility has occurred to Locke, as well. John doubts that Ben has ever spoken with Jacob because he suspects Jacob is a hoax perpetrated by Ben to control the Others. That's why Locke is so adamant about taking the Others to see their leader. When John says he plans to kill Jacob, I think he expects to reveal the latter as a lie. What Locke forgets is that the Island is a place where even fiction can sometimes become reality.
Before closing, let me follow up briefly on my suggestion from last week that our Losties will cause the Incident by trying to prevent it. I'm increasingly convinced that the Island is itself the threat of human extinction predicted by the Valenzetti Equation. The DHARMA scientists are supposed to cause some cataclysmic -- perhaps even extinction level -- event by drilling into the Island's pocket of exotic energy at the Swan site.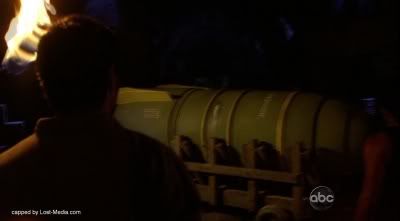 Our Losties will change what's supposed to happen by substituting the less cataclysmic Incident in lieu of our total annhilation. But they will succeed mainly in delaying the inevitable, resulting in the button protocol, which will again threaten to destroy the world. Desmond will avert this threat by activating the Fail-Safe, but as I mentioned last week, I think Bram and Ilana's presence on the Island has already restarted the countdown to Armageddon.
All of this is building to the realization that the Island was never
supposed
to be on Earth. It crashed here long ago, whether from the future or the stars, disrupting the course of human destiny. No matter how many times someone saves the world, the change will only be temporary. As long as the Island remains on Earth, people will keep exploiting its miraculous properties, pushing us back on track for extinction.
I'll elaborate on this possibility in a subsequent post (hopefully in advance of the season finale) but I'm afraid that will have to be all for this recap. Like I said, no three-dot thoughts this week, so your own thoughts and reactions are particularly appreciated. As always, you're welcome to post anonymously,
but please identify yourself somehow
, so I can distinguish between anonymous posters. Thanks!