In navigating the interwebs, I've noticed major disagreement over how the principle of Course Correction (CC) relates to the rule of Whatever Happened, Happened (WHH).
I've always assumed they were related -- i.e., CC is the mechanism that enforces WHH. When someone deviates from whatever happened (e.g., Jack refusing to operate on Little Ben) the universe course corrects (e.g., Kate taking Little Ben to the Others) to prevent the future from changing in paradoxical ways. These small but consistent changes to the timeline could explain persistent mysteries like the changing picture frames at the home Miles visits in Confirmed Dead.
Here's the picture frame before Miles goes upstairs to bust the drug dealer's ghost:
And here's the new picture frame after Miles comes back down the stairs: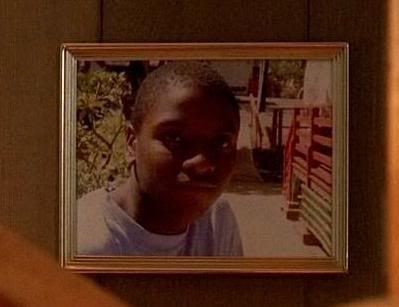 I was surprised to learn that others see CC and WHH as totally unrelated. Under their view, WHH precludes
any
changes to the past, even small ones, rendering CC irrelevant. When Daniel visited Desmond outside the Swan, that was what always happened -- Desmond's sudden recollection in the future was simply a storytelling device. Similarly, Desmond's meeting with Ms. Hawking in the jewelry store was what always happened -- Desmond just forgot.
So, what do you think Sickies? What is the relationship, if any, between WHH and CC?