The County of Los Angeles rates the cleanliness of restaurants using letter grades. "A" is the best, or at least the cleanest, but I often joke that "B" is for burritos, my all-time favorite food. After the delicious combination-plate of revelations in Dead Is Dead, I think we need to create a new grade of "M" for mythology where Lost is concerned. Highlights included Charles Widmore's usurpation and exile, Ben's judgment by Zombie Alex, and solid confirmation of the Island's suspected connection to Anubis. Mmmm... mythology!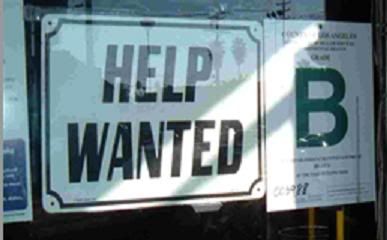 Let's begin with Anubis, whom we saw depicted as both statue and relief. In my
recap of LaFleur
, I noted that the ancient Egyptians believed this jackal-headed deity to be responsible for weighing the hearts of souls seeking entrance to the underworld. What I didn't mention is how Anubis fed hearts that failed the test to the demoness
Ammit
, whose name means "devourer of the dead." (Taweret fans take note: Ammit is sometimes linked with your favorite fertility goddess!) Notice how Anubis seems to be feeding something to the demonic figure in the relief.
The figure being fed resembles a snake or dragon, albeit jagged like a lightning bolt. Ammit occasionally takes the form of a serpent, but she's more commonly depicted as a chimera of crocodile, lioness, and hippo -- hence the Taweret connection. For this reason, I wonder if the relief figure is actually
Apep
, another demonic eater of the dead in Egyptian mythology. Apep lived in the underworld and is usually depicted as a snake. Of particular relevance, Apep is closely linked with darkness, lightning, and whirlwinds -- I've
previously described
the Smoke Monster as a cloud capacitor like a lightning cloud.
So, is the relief figure -- and, by extension, Smokey -- Ammit, Apep, or some mixture of the two? It's tempting to conclude the latter since the two demons share certain characteristics (i.e., eating souls and living in the underworld) but no ancient Egyptian would have conflated them. Despite her appetite for the dead, Ammit was seen as a force for goodness and divine order. Apep, by contrast, personified pure chaos and all that was evil to the Egyptians. Whether Smokey is Ammit or Apep, therefore, seems to depend on whether it's a force for good or evil.
To help decide that last question, let's consider Ben's judgment by Zombie Alex. When Ben revealed that he had returned to be judged for his daughter's death, I was pretty sure Smokey would take her form. The whirlwind of images that surrounded Ben in Wizard of Oz fashion seemed to confirm that his relationship with Alex was the subject of Smokey's inquiry. But when she actually appeared, Zombie Alex didn't seem very interested in Ben's apologies. She was much more intent on ensuring that he followed and refrained from killing John Locke.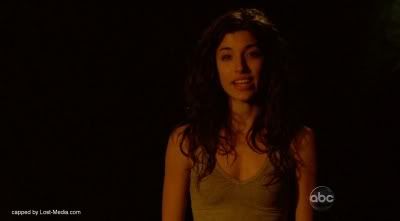 I was reminded of Mr. Eko's fatal encounter with Zombie Yemi. Both scenes are ostensibly about atonement for sins committed against loved ones whose form Smokey takes. In both cases, however, I can't shake the suspicion this repentance is really about compelling the sinner's submission to Smokey -- the rest is just a convenient ruse. Smokey seems to have a plan and doesn't take kindly to insubordination. During Ben's exchange with Zombie Alex, I half expected her to echo Yemi's line and warn: "You speak to me as if I were your daughter!"
And that raises another relevant question: Was Ben supposed to exile Charles Widmore from the Island? There are hints throughout the episode, particularly Ben saving baby Alex, that Widmore wasn't completely in sync with the Island's wishes either. It seems, moreover, that Charles led the Others during the Purge and their occupation of the Barracks. I'm starting to suspect it was one or both of those decisions that triggered his exile. Dharma may even have operated with the blessing of the Island, which is why the Room 23 film includes the line "God loves you as He loved Jacob."
Here, in the spirit of Herb Caen, are some three-dot thoughts on Dead Is Dead:
JACOB WANTED IT DONE.
When Charles admonished Richard for saving little Ben, Richard answered that the Island chooses who it chooses. The suggestion, later confirmed by Charles, is that the Island saving little Ben was not a foregone conclusion. That it did so indicates that Ben was indeed special and not merely some mistake as I've sometimes wondered... I let out a lusty BOO(urns)! when little Ben confirmed that he didn't remember being shot or rescued. Charles tells him not to worry -- that he'll be back with his father soon enough. But how will they explain little Ben's absence and miraculous recovery? Even if Ben doesn't remember the wound, Roger certainly will... Charles also mentions that little Ben can still be one of them even if he's living with Dharma. I wonder if there are other Others living among the Dharmies. Like
Lantz Dogg
, I've got my eye on Amy as a possible double agent, which could explain her willingness to give up Paul's body...
I CAME BACK TO BE JUDGED.
I'm still torn over whether Ben actually lied about the "rules" prohibiting him from returning to the Island. Locke accused him of lying, and Ben eventually admitted he was really there to be judged for Alex's death. But later we learn that Charles Widmore has been trying to return for some 20 years since he was exiled for breaking the rules... Ben's comment that his people don't have a word for the Monster reminds me of religious proscriptions against speaking the true name of God. For example, people sometimes mistakenly assume that Jehovah or Yaweh is God's actual name. In fact, such names are simply the pronunciation of JHVH, YHVH, and YHWY, which were letters used by the authors of the Old Testament to symbolize the sacred and incommunicable name of God... When Locke mentions he was just "hoping for an apology," his look reminded me of the character Stanley's hilarious expressions on the
Office
.
I DON'T REALLY REMEMBER HIM FROM THE PLANE.
I loved how Ben stoked Caesar's paranoia over infiltration, which harkened back to Ethan and Goodwin's infiltration of the tail section and fuselage camps... Ethan wanting to kidnap baby Alex was another eery parallel to events we've seen -- i.e., his kidnapping of Claire... Wise move by the writers having Ben take Alex at night, which explains why crazy Danielle didn't recognize him many years later when they met again. I can buy that memory lapse more than I can her implausible failure to recognize Jin... I half expected Caesar to mutter "et tu, brute" when Ben shot him... I wonder if Caesar is really dead. It's possible but my suspicion is that Zombie Christian still has work for him to do... Does Caesar know John McCain? Because he sure shares the same verbal tick of calling everyone "my friend"...
WHAT WAS I SUPPOSED TO DO?
When Charles sent Ben to kill Danielle, was the former trying to taint the latter in the eyes of the Island? The look of disapproval that Richard gives Charles makes me think killing baby Alex was not something the Island wanted. I was reminded of Ben's attempt to taint Locke with the murder of Anthony Cooper. Indeed, Ben presenting Alex to Charles paralleled the way Locke presented Cooper's body to Ben... There seems to be a repeating cycle where someone is chosen by the Island, but falls out of its good graces, then is usurped by a new chosen one. That's what seems to have happened to both Charles and Ben. I wonder if Locke will face the same temptation to deviate from the Island's agenda in Season 6. Perhaps he will realize that he's being used for some nefarious purpose and turn on the Island...
YOU DON'T HAVE THE FIRST IDEA WHAT THIS ISLAND WANTS.
The Risk game they were playing when Keamy and Co. attacked is still where they left it on the table. So any butterfly effect on the Barracks didn't change things all that much... They made a point of emphasizing the painting of the blonde woman in Ben's house yet again. Unfortunately, my prediction about it being Juliet is probably wrong. After all, how can little Ben have a crush on her when he doesn't remember her being part of the Dharma Initiative? And while we're on the subject of amnesia again, BOO(urns)! ...What's with Lapidus looking like Siegfried and Roy with the unbuttoned shirt? Ben claims that his house is the only place he knows to summon the Monster. But he obviously must know about the Temple -- that's where he sent the Others when Keamy and Co. invaded the Island. Why didn't Ben just proceed there directly? ...How bizarre was that method of summoning the Monster? If there's some larger significance, it's eluding me...
YOU CAME HERE TO GLOAT.
Ben says that Charles was the one who wanted Alex dead, the latter smugly replies that, if the Island wants her dead, she'll be dead. I think the implication is that the Island wanted Alex to live originally. That's why Ben was so convinced that he would be judged for his culpability in her murder. What Ben failed to realize is that the Island only wanted Alex to live long enough to serve some purpose in its plan. Once she had done so, she was free to "go now" like Michael on the Freighter. At that point, the Island didn't care whether she lived or died, which is why Zombie Alex wasn't particularly concerned about Ben's culpability in her murder... Ben tells Charles that he's being exiled, in part, because he left the Island regularly, but that's something Ben apparently did himself as leader of the Others... Widmore warns "you cannot fight the inevitable," yet another reminder of Lost's fatalistic theme...
DEAD IS DEAD.
It's hard to figure out where Ben's lies end and the truth begins. But I think he was dealing in the latter when he told Sun that dead is dead and insisted that Locke's resurrection was unprecedented. After all, we've seen no indication that the Others can be resurrected. Death seems as final to them as it is for everyone else on the Island. No effort was made to reclaim Ethan or Goodwin's corpses, and they immolated Colleen's body in a funeral pyre. That makes me wonder if Locke's resurrection is related to Zombie Christian and Yemi's -- i.e., the result of body snatching by Smokey. I was struck by the way Locke disappeared during Ben's encounter with Zombie Alex. I wonder if that has something to do with why the Monster didn't appear in the Barracks. Maybe it needed to leave Locke's dead body to judge Ben, and the Temple was the only place that could be done safely... Interesting that the chamber where Ben gets judged was apparently one he'd never seen. I'll be very curious to see how it compares with the Temple above...
WHAT LIES IN THE SHADOW OF THE STATUE?
My first thought was that the Wheel Well lies in the shadow of the four-toed colossus. As a number of you noted, however, the question may be a code like "what does one snowman say to another?" In that regard, I wonder if the answer is "Ozymandias" in reference to the Horace Smith poem of the same name, which begins "In Egypt's sandy silence, all alone, Stands a gigantic Leg, which far off throws, The only shadow that the Desert knows." ...Ilana and her buddies didn't seem the least bit interested in Ben, which tends to suggest they don't work for Widmore. What if they work for Dharma? It will be interesting to see if any of them hail from Ann Arbor, Michigan... I'll bet there's a big drill in that metal crate, which Ilana and Co. will use to access the Wheel Well.
ONE LAST THING.
If Desmond does die, it's possible that Our Mutual Friend will indeed be the last thing he ever reads -- on the side of his sailboat. I wonder if getting shot will be what drives him back to the Island. After all, I can think of no better place to recover from a gunshot wound...
As always, you're welcome to post anonymously,
but please identify yourself somehow
, so I can distinguish between anonymous posters. Thanks!