Frederich Nietzsche once argued that the mark of true greatness was the desire to live your life over and over again without ever changing a thing. I thought of this concept of
eternal recurrence
last night as we watched Ms. Hawking knowingly send Daniel to his death at her own hands. She didn't just accept his fate, she actively encouraged it, pushing him away from music and girls towards his destiny as a dead man of science. But this wasn't simply
amor fati
-- Ms. Hawking seemed genuinely torn by her actions. That tells me she did what she did grudgingly to serve the greater good.
But what could compel a mother to sacrifice her son? Probably nothing short of the fate of all humanity. I believe Hawking and Widmore have been working to save the world with foreknowledge gained from Daniel's notebook. The information therein will lead their younger selves to help our Losties try to avert the Incident. I'm guessing this plan fails because we've already seen the Swan button protocol. In an ironic twist, their failed attempt to stop the Incident will be its cause, resulting in the threat of extinction predicted by the Valenzetti Equation, as well as the crash of Oceanic 815.
By that same token, we know that older Hawking and Widmore eventually do succeed. As we've also seen, they will neutralize the threat from Swan by manipulating Desmond to the Island so he can activate the Fail-Safe. They know it has to be him due to the
Desmond Exception
-- fate will frustrate anyone else who tries. The catch is that Hawking and Widmore only know about the Desmond Exception because of Dan's notebook. Their whole plan thus
depends
on completing the causal loop that sends Dan to the Island. That's why Ms. Hawking keeps Dan on the path to death despite her obvious reservations -- she sacrifices him to save the rest of us.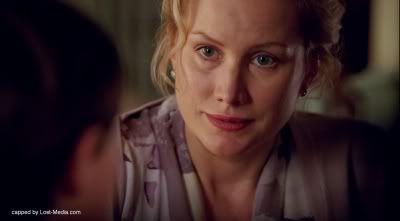 But wait, you might be wondering, didn't Daniel say they were
all
variables in destiny's equation? He did, and maybe they've all become wild cards by virtue of Desmond's influence on their lives. This seems very possible for Daniel given that Desmond was his constant. But maybe they
all
have limited free will for purposes of this time loop because they're in the past as an indirect result of Des. Perhaps that's why Ms. Hawking needed to push the Oceanic 6 back to the Island. The loop that delivers Daniel's notebook to her is unstable and must be actively preserved. Otherwise, "God helps us all."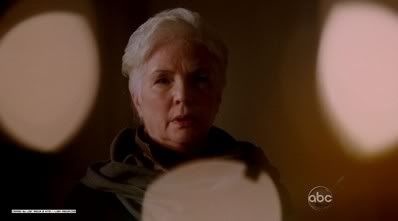 Still, something about Dan's abrupt conversion from "whatever happened, happened" to "anything goes" rang false to me. I sensed he was lying, if not to our Losties, then to himself. It was almost as if Dan's memory problems returned during his time off the Island. I was reminded of Leonard "Lenny" Shelby's self-delusions in
Memento
, one of my all-time favorite films. Like Dan, Lenny suffers from a condition that prevents him from forming new memories. Lenny often apologizes preemptively to people he meets in case they've met before, just like Dan did when Widmore visited.
MAJOR MEMENTO SPOILERS
And that brings me to an intriguing analogy suggested by
Aaron
in the comments to
my recap
of He's Our You. Leonard Shelby compensates for his memory problems by tattooing himself with vital information. These tattoos consist mostly of clues to the identity of his wife's murderer, whom Lenny has sworn to kill. In the film's climax, Lenny learns that this quest, which gives his life purpose, may all be a lie perpetrated by pal Teddy. Furious at being manipulated, and fearful of losing his only reason for living, Lenny tricks himself into killing Teddy by getting a tattoo of Teddy's license number.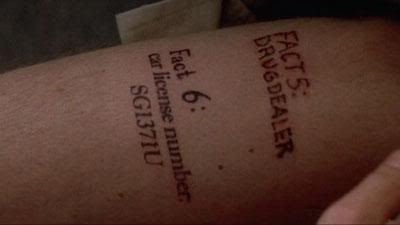 Just as Lenny relies on his tattoos to remember clues to his wife's murderer, Daniel depends on his journal to recall what he's learned about DHARMA. So, what if someone, maybe even Dan himself, is using the journal to manipulate him? Say Daniel becomes unstuck in time during his final moments and gets transported back to a point in his life before he went to the Island. He realizes that everything hinges upon him preserving the time loop in which our Losties cause the Incident. So Dan plants a false clue to convince him -- and them -- that it's possible to change the future, then forgets he ever did so.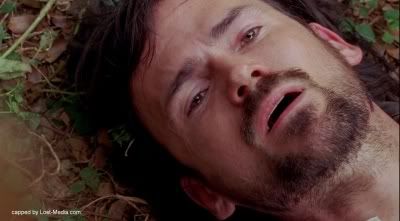 What might this critical misinformation be? We may never know. If I had to guess, however, I would say it has something to do with the claim that DHARMA will cause the Incident themselves by drilling too deep at the Swan site. In fact, that may be a noble lie meant paradoxically to preserve the future we've already seen by tempting our Losties to try to change it. That's all for the first part of my recap -- here, in the spirit of Herb Caen, are some three-dot thoughts on the Variable:
YOU DON'T BELONG HERE AT ALL.
Faraday correctly points to the picture of our Losties in DHARMA uniforms as indication that the past can be changed from what's supposed to happen. They are "variables" because, as Daniel says, they don't belong in the past -- they're not
supposed
to be there. What I'm not sure he realizes is that the timeline they've all experienced -- i.e., where Oceanic 815 crashes on the Island and is followed by Widmore's freighter -- already reflects the effects of their changes. As stated previously, all of that must still happen for Desmond to save the world. That's why I say our Losties must preserve this changed timeline by playing their parts in trying to erase it in the Incident... Daniel appears to be reading his journal when he says that Dr. Chang is "right on time." I tend to think that Daniel's journal just contains everything he's ever learned about DHARMA. But you have to wonder just how detailed a roadmap is really contained therein...
JUST MAKING SURE YOUR FATHER DOES WHAT HE'S SUPPOSED TO DO.
Daniel's comment to Miles can be taken so many different ways. Obviously, Daniel is referring to Dr. Chang's evacuation of some mothers and children, including little Charlotte and baby Miles. But is Daniel doing so, as he tells little Charlotte, in case his plan to change things fails? Or is he deliberately effectuating the changed timeline that will eventually bring Charlotte back on the Freighter? I don't think it's a coincidence that the next flashback is of Eloise deliberately pushing Daniel away from Theresa, toward his ultimate sacrifice on the Island... Some of you were skeptical that Dr. Chang wouldn't believe Daniel's claim to be from the future. But I personally found it plausible, given the foreman's crack about time travel, that Chang would assume Farday was goofing on him... I hate to say it, but Francois Chau isn't the most versatile of actors. He has an exaggerated way of speaking that actually works for the various orientation films, but seems fake when he plays a three-dimensional character like Dr. Chang...
WHY ARE YOU SO UPSET?
I think Daniel cries when he sees the wreckage of Oceanic 815 because he subconsciously remembers what waits for him on the Island. Dan tells Widmore that he tested the time travel device on himself. I'll bet Dan unstuck himself in time and jumped to the moment of his death at the hands of Eloise. After jumping back, Daniel quickly lost any conscious recollection of this experience due to his memory condition. But the subconscious imprint remained and was triggered by the footage of the fake wreckage. The analogy would be to Charlotte, who seemed to jump back to her childhood conversation with Daniel about not being allowed to have chocolate before dinner... So, now we have confirmation from Widmore himself that he staged the wreckage of Oceanic 815. I'm guessing he did so to throw the next generation of DHARMA (i.e., Bram and Ilana) off the trail to finding the Island... I had a rather dark thought when Sawyer says "we belonged just fine" in DHARMA times. Sawyer does seem to belong in the past -- so much so that I wonder if he'll make the trip with the rest of them back to the future... The code for the fence is 141717. That's one of the few numbers we've received that doesn't seem to have any obvious connection to the Numbers...
THE YOU COULD GO ON WITH YOUR WORK.
How sad that Eloise had to lie to Daniel. Now we know why she worked so hard to train his mind. She realized from his journal that his role on the Freighter will require him to perform complex spacetime calibrations and calculate bearings to complete the causal loop that's already changed everything... What the heck is in the guitar case Hurley keeps trucking around? I think I read a quote from Jorge Garcia somewhere that it's not Charlie's guitar. Whatever the contents, I'm guessing they have something to do with how Hurley got on Ajira 316... Phil being bound and gagged in the closet is one of many Memento references in the episode. At one point in the film, Lenny does the same to a thug named Dodd... Speaking of Phil, Patrick Fischler's eyes have to be among the most expressive I've ever seen. He manages to convey so much without saying a single word in this episode... Anyone have any ideas how a hydrogen bomb might neutralize a pocket of negatively charged exotic energy?
I DON'T KNOW WHAT'S GOING TO HAPPEN NEXT.
Ms. Hawking says this is the first time in a long time that she doesn't know what's going to happen next. This is presumably because her foreknowledge of events comes from Daniel's journal, which only describes the future up to the point that he died. But Ms. Hawking's comment may also allude to an even deeper uncertainty in the timeline. I believe the Desmond Exception is a dual-edged sword. The Oceanic 6 were supposed to stay on the Island, but Desmond changed their destiny by contacting Penny. Her rescue of the O6 mobilized DHARMA: TNG. As stated previously, Charles tried to trick them with the faked crash, but DHARMA: TNG was still able to find the Island by piggybacking on the return of the Oceanic 6. Widmore is having nightmares because the resurrection of DHARMA has restarted the countdown to human extinction. The coming war will be between the Others and DHARMA: TNG for control of the Island with the fate of all humanity hanging in the balance.
As always, you're welcome to post anonymously,
but please identify yourself somehow
, so I can distinguish between anonymous posters. Thanks!